Customer Spotlight: 5 Fun Ways You Can Experience Israel – By: Israel Outdoors
Conversion Pipeline is proud to work as a digital marketing partner for an organization that cares so deeply about opening the door to Israeli culture for young Jewish Americans.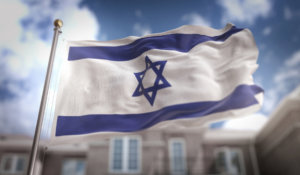 More than 500,000 young adults have been able to experience Israel's wonderful culture, cuisine, historical richness, and demographic diversity via Birthright Israel trips. A Birthright trip to Israel offers those of Jewish religion or descent a way to experience Israel the way it was meant to be experienced: with open eyes and an open mind.
Because there are so many ways to experience Israel, it can seem impossible to do everything you'd like to in one trip. For this reason, Israel Outdoors offers the chance for young adults to choose from a variety of adventures targeted toward their interests.
Take a look at the many ways you can experience Israel on your own Taglit Birthright trip:
Make your way to the market
Every major Israeli city has a marketplace ("shuk") where you can buy native foods at low prices. From fresh fruit to glass jewelry and artwork, you can be sure to find anything and everything in the amidst the hundreds of open-air stalls.
Take in the local cuisine
One of the best ways to experience any country is through food. Falafel and hummus is one of the most common and most loved meals in Israel. Made with chickpeas and fava beans, you won't have to feel guilty for eating this meal twice in one day. However, you will want to take a break to enjoy other dishes such as shakshuka, Lechem bread, kanafeh, and tahini.
Catch up on your favorite films
Hollywood isn't the only place where incredible movies are made. Israel Outdoors offers young adults the chance to experience the cinema of Israel while taking in the country's culture and society. After all, what better way to experience the context of film than to experience the culture of the country in which it was made?
Visit historical sites
Israel is rich in history, and to explore its archeological sites is a great way to experience your Birthright trip. Through Israel Outdoors, you'll be able to attend lectures on the early settlements in Israel and explore archeological sites from the Bronze and Iron Age.
Take pride in who you are
Another way to experience Israel is to explore and gain insight into Israel's strong and diverse LGBTQ community. Through Israel Outdoors, you can meet and converse with activists and even experience Tel Aviv Pride in collaboration with one of Israel's LGBTQ community leaders, Keshet.
A Birthright trip to Israel offers myriad opportunities to experience Israeli culture, cuisine, and history in the heart of the Jewish world. For more information on how to apply for a Birthright trip to Israel, visit Israel Outdoors' How To Apply page today.
Latest posts by Conversion Pipeline
(see all)